This was the first year Kim Jong Un delivered a televised new year address to the North Korean people and the first such broadcast since Kim Il Sung delivered one in 1994, just seven months before his death. In the interim years under the rule of Kim Jong Il, a joint editorial in major newspapers had been the way the party addressed the people.
It was just over a year since the death of Kim Jong Il and the world was still trying to figure out Kim Jong Un, so the speech was watched with interest.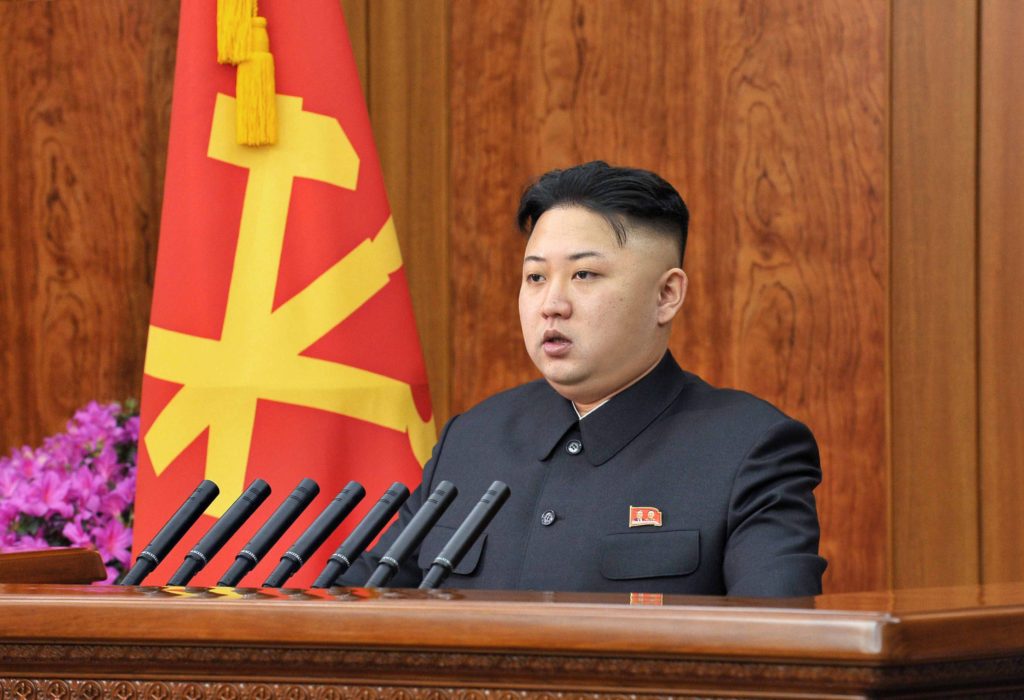 The headline from the speech was a call by Kim for an end to the confrontation between North and South Korea, but skeptics noted that the only reason tensions had recently risen was because of the North's satellite launch a month earlier. While speaking of peace, Kim also reiterated his ultimate goal of reunification–under the north.
The speech came two weeks after Park Geun-hye was elected as the next South Korean President and was also seen as an anticipation of a tough stance towards North Korea from her government.
Highlighted Achievements of 2012
North Korea's first successful launch of a satellite was hailed by Kim Jong Un as the biggest success of the year. The Kwangmyongsong 3-2 satellite was launched on December 12 after an earlier attempt in the year ended in failure.
He also noted the commissioning of the Huichon Power Station and Tanchon Port as key industrial successes and the opening of Changjon Street and the Rungna People's Pleasure Park in Pyongyang as achievements for the people. Kim said the country had also adopted a law enforcing universal 12-year compulsory education.
Presentation and Broadcast
The speech was prerecorded and broadcast on Korean Central Television at 9:04 am. It was repeated the same day at 12 pm, 3 pm, 5 pm, 8 pm and 10:21 pm; on January 2 at 9:26 am, 1 pm, 5:47 pm and 8:34 pm, on January 3 at 9:13 am, 3 pm, 7 pm and 10:10 pm; on January 4 at 6 pm and 8:20 pm; on January 5 at 8:19 pm; on January 6 at 11 am and 6:17 pm; on January 7 at 7 pm and on January 8 at 7 pm.